July is hot! Not only the weather but also the events will be fantastic. Experience great exhibitions and festivals all over Madrid – the heart of Spain.
Festival Cultura Inquieta 2016

30th of June
2016 – 16th of July
2016
Festival Cultura Inquieta 2016. (2016). [image] Available at: http://rockthebestmusic.com/wp-content/uploads/2016/01/CUL-628×356.jpg [Accessed 16 Jun. 2016].
There is no way around this festival in Getafe (district of Madrid) during July. Many musicians from all genres are combined in 3 weeks of good music. Hip hop, jazz, rock, soul, classic and blues – sounds for everyone is the slogan of these concerts. They will take place in the Polideportivo de San Isidro – a multifunctional arena next to the the metro station "Alonso de Mendoza".
In the daytime there are several exhibitions, conferences and different activities at the impressive Mercado de Abastos (Getafe). Young and also experienced painters have the space to display their work and discuss with people about different aspects of life.
To get a better overview of all the events and activities visit the website of Cultura Inquieta.
Universal Music Festival 2016

5th of July
2016 – 30th of July
2016
Universal Music Group, (2016). Universal Music Festival – 2016. Available at: https://www.youtube.com/watch?v=_58AcFnpXMU [Accessed 15 Jun. 2016].
After last year's great success, the Universal Music Festival is this time in Madrid. On the occasion of its 200th anniversary, the Teatro Real – Opera House features seven of the best international and national artists. The most influential singer is Rod Stewart (05. July) who is providing several generations with his unique music.
But also Rufus Wainwright (16. July) and Enrique Bunbury (26. July) are going to show an unforgettable performance in one of Europe's most famous theatre halls. The Teatro Real at Plaza de Isabell II (s/n) is easily reachable by public transport.
It is a "must-hear" for people of all ages and a good reason to visit Madrid July. But be careful – the tickets for the single artists go quickly out of stock! You can simply buy them here.
Bosch – the 5th Centenary Exhibition

31th of May
2016 – 11th of September
2016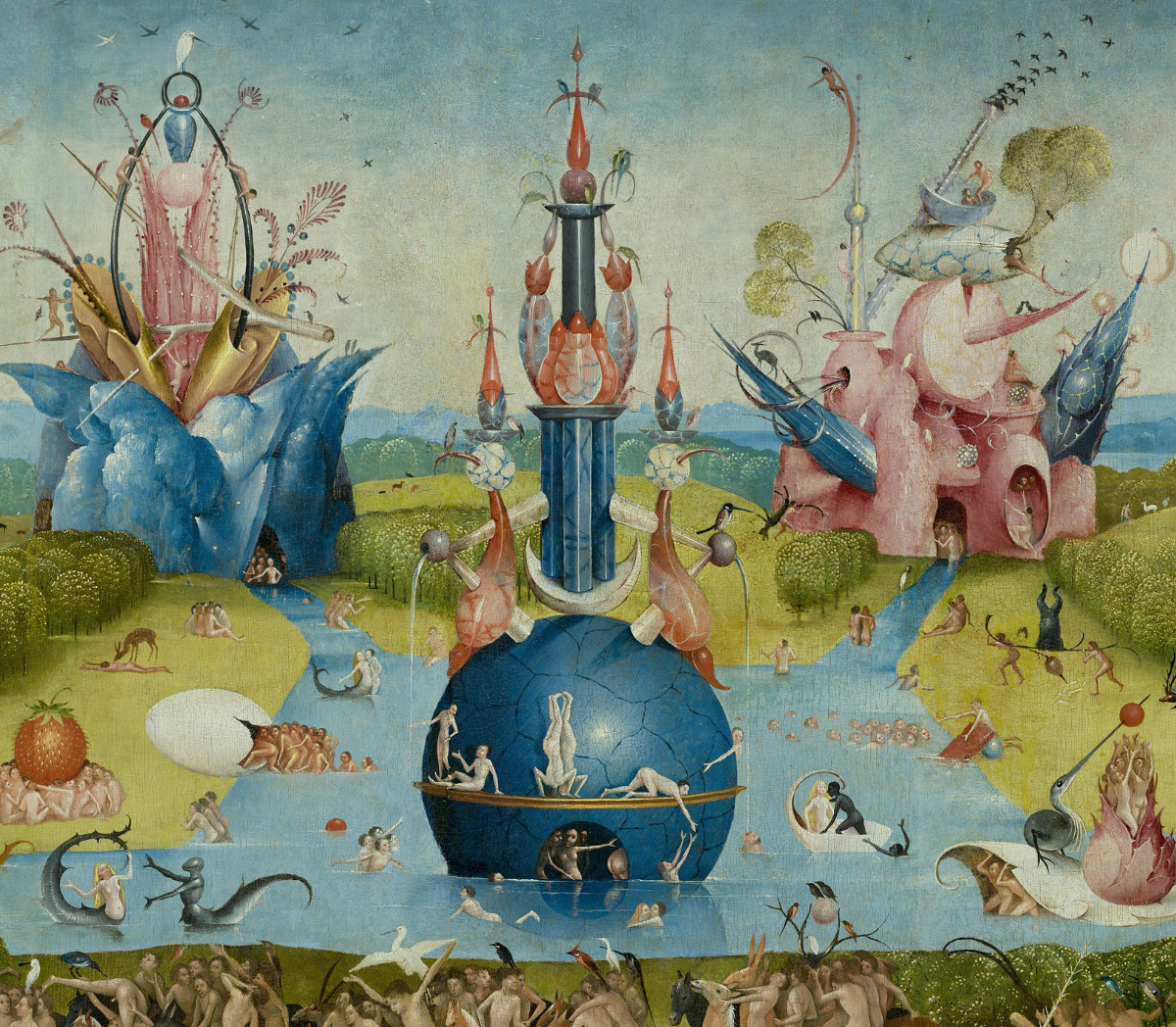 Jheronimus Bosch: Garden of Earthly Delights – central panel (fountain). (2016). [image] Available at: http://www.artbible.info/images/bosch_tuin_fontijn_grt.jpg [Accessed 16 Jun. 2016].
Jheronimus Bosch is one of the most renowned painter of the renaissance. Due to the fifth centenary of the Dutchman the Museo del Prado is presenting his paintings from art museums all over the world. In this exhibition visitors could not only admire his creations but also get an insight into the life of people in that epoch.
The Museo del Prado is well known for his exhibitions and different collections of coins, sculptures and drawings. Its location at the park El Retiro allows visitor to stroll through the green heart of Madrid. For further details or tickets visit the website of the museo.

If you are planning to come to Madrid and are looking for somewhere to stay then check out Habitat Apartments where you will find a whole range of different apartments throughout the city. Featured below is the lovely Madrid Latina Gallery which comfortably sleeps 4.


If you liked this article and would like more advice on things to do and places to see then follow us on our social media sites!