The bustling capita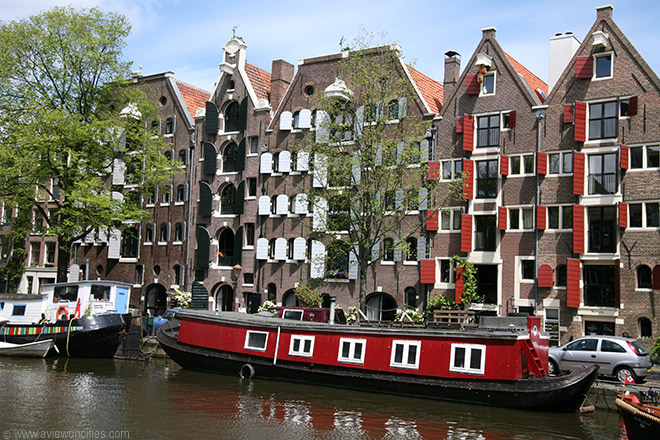 l of the Netherlands, Amsterdam. The Dutch 'city that never sleeps'. An international city, famous for its many coffee shops, canals and of course the 'red light district'. But Amsterdam has much more to offer.
So does Amsterdam knows the Jordaan, one of the most famous and typical Amsterdam street. The Amsterdam Jordaan is undoubtedly the most sung about, described and romanticized town district of the Netherlands.

Started as a district for the working people and immigrants. Today it is a favorite place for famous Dutch people, students, artists and young entrepreneurs. Jordaan has changed from a working-class neighborhood to a neighborhood with many highly educated, with many boutiques, terraces, restaurants and (dining) cafés. Partly because of these new residents.
The Jordaan has many typical Amsterdam pubs. Previously the cafe often served as a second living room, because there were living large families in small homes with little room. So everyone knew each other in the Jordaan.


Pic 2
Many people wonder where the name Jordaan comes from. Most people think that the word is derived from the French jardin (garden). The French immigrants from the 17th century would have called the district Jardin, because most of the streets are named after flowers in the Jordaan.
Others say the name is inspired by the Jordan River, the famous water in the Holy Land. But historian Kannegieter says that the name comes from the French river Jordanne in the Auvergne. The historian told that the French this polluted river compared to the Prinsengracht, which was not really clean at that time.
Nowadays the Jordaan is a large entertainment center. There are many small cafes and restaurants where especially many students and artists come. But the Jordaan is also getting more and more visitors from out of town, especially during the summer it is a popular location for a boat trip through the canals.

Pic 3
Would you like to experience the typical sense of Amsterdam once? Please check www.habitatapartments.com for a nice apartment in Amsterdam during your stay.
This post is also available in: Dutch